Kitchener Kitchen Exhaust Cleaning
#1 Best Restaurant & Facilities Kitchen Exhaust Cleaning Company
We apply NFPA #96 standards for Kitchen Exhaust System Cleaning
We provide a Health & Safety Certificate as per NFPA 96 standards along with before/after pictures when completed
We will provide our WSIB and Liability Insurance information before start of work
Kitchener Kitchen Exhaust Cleaning
Kitchen exhaust cleaning is a necessary part of maintaining a restaurant kitchen. The regularity of cleaning is determined by multiple aspects, such as the type of cooking equipment employed, the rate at which food is cooked and served, and applicable local laws.
Generally, most restaurant kitchens should have their exhaust systems cleaned at least every six months to a year. However, kitchens with a lot of oil or high cooking volumes may need to have their exhaust systems cleaned more frequently.
It is also a good idea to have the exhaust system inspected by a professional cleaner at the start of each cooking season to ensure that it is in good working order.
Alongside regular maintenance, it is vital to clean your exhaust system whenever you experience a malfunction or recognize a visible gathering of debris or grease. Malfunctions can include ineffective fans, as well as accumulation in the ductwork.
Cleaning these areas will help ensure adequate air quality and the performance of your exhaust system.
Exhaust Hood Cleaning in Kitchener
Kitchener Hood Cleaning is the city's most trustworthy team for exhaust hood maintenance. Our job translates to a clean, safe, and efficient exhaust system for over a hundred of Kitchener's most prominent restaurants. Our certified technicians come fully equipped with the necessary equipment to do a highly detailed job and maintain a sanitary atmosphere for your team and guests.
We believe that no kitchen should ever have its fire safety compromised, which is why we never skip steps when it comes to our cleaning services. We inspect every part of your exhaust system and ensure that all filters, fans, and ducts are completely clean to keep your fire safety in check.
We also provide after-service inspections to guarantee our work was carried out properly.
Trust Kitchener Hood Cleaning to be the team you can rely on for all the upkeep of your kitchen's exhaust system.
Kitchen Exhaust Cleaning Companies in Kitchener
When choosing a kitchen exhaust cleaning company in Kitchener, ON, for the first time, be mindful of their services and the quality of their work.
The experts at Kitchener Hood Cleaning have the know-how and expertise to provide a full range of certified exhaust cleaning services in Kitchener. Whether you're looking for deep degreasing, thorough inspections or routine maintenance – we've got it all! Our experienced team is committed to ensuring your needs are met with reliable and quality service every time.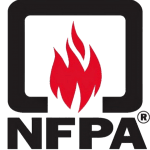 Our Fully Trained Service Technicians Follow The NFPA 96 (National Fire Protection Association) Standards for Hood & Kitchen Exhaust Cleaning.
Get Your Free Hood Cleaning Estimate Now!
We Have The World's Most Awesome Clients










Kitchen Exhaust
Fan Cleaning
Cleaning the kitchen exhaust fan in a commercial setting isn't merely an option. You need a team of professionals to keep the fan blades and ducts clean to ensure proper airflow and smoke extraction.
Our team at Kitchener Hood Cleaning takes care of this strenuous yet highly important job with our detail-oriented and safety-focused approach. Call us for a more specific breakdown of our fan cleaning services.
Commercial Kitchen Exhaust Cleaning in Kitchener
Let an expert take care of your deep cleaning needs for your kitchen's exhaust system. There are two purposes to kitchen exhaust cleaning: protecting your business from health and fire hazards and complying with local regulations.
Kitchener Hood Cleaning guarantees that these two conditions are achieved through our comprehensive cleaning services. Our tailored products and cutting-edge equipment guarantee that your kitchen exhaust system is free of grease, dust, residue, and other contaminants. Our certified experts will ensure you have a secure and efficient kitchen for many years.
Kitchener Hood Cleaning provides all-inclusive restaurant exhaust hood cleaning solutions to keep your kitchen running safely and efficiently. We appreciate the necessity of proper upkeep and completely observe any safety regulations. Our mission is to ensure your restaurant runs as seamlessly and efficiently as possible by providing superior cleaning services that guarantee health and fire safety codes are met.
Commercial Exhaust
Hood Canada
The difference between a commercial and residential hood is night and day. The former requires consistent cleaning and maintenance because the cooking equipment from which it extracts smoke is much larger and often used more frequently.
You must work with a professional cleaner like Kitchener Hood Cleaning with your commercial exhaust hood in Ontario, Canada. A commercial exhaust hood comes with components that make it extra difficult to clean, and you don't want to risk using the wrong techniques or products.
We have the necessary equipment and experience to handle it in a way that lasts longer than its anticipated lifespan.
Integrated Supply Air Plenums
Integrated supply air plenums are components of an HVAC (heating, ventilation, and air conditioning) system that distribute conditioned air throughout a building. They are typically located in or above the ceiling and are connected to the HVAC system's supply ducts and air handling units.
The design of the supply air plenum will depend on the layout of the building and the distribution system being used. It is important to ensure that the plenum is properly sized and configured to meet the needs of the building.
Supply air plenums are typically made of metal or fibreglass, with metal being more durable but also more expensive. It is important to choose a material that is appropriate for the specific application and meets local building codes.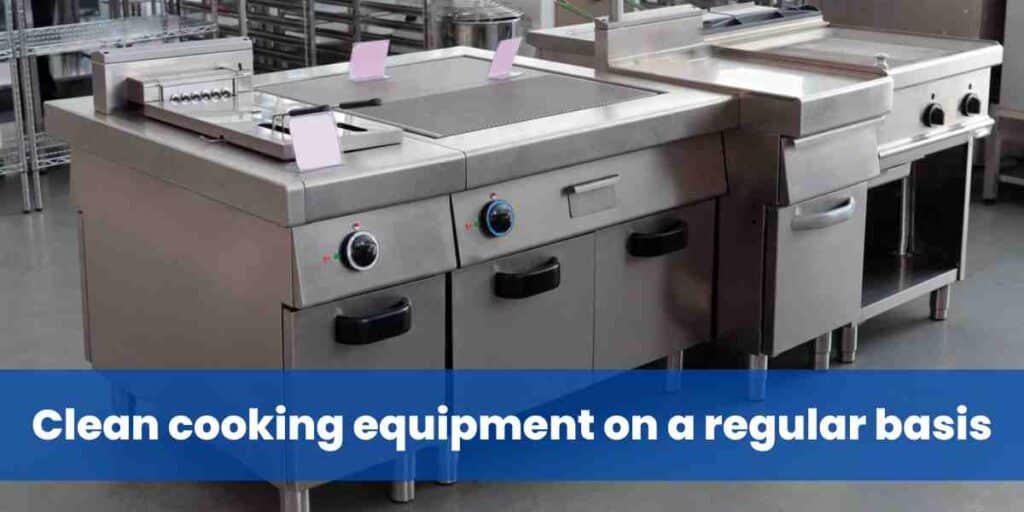 Caustic chemicals are highly corrosive compounds that can cause serious injury or death if mishandled. Caustic chemicals often have a pH above 7, meaning they are alkaline and can cause skin burns, respiratory problems, and other health issues.
Caustic chemicals should never be used in commercial kitchen exhaust cleaning because they can damage the exhaust system and present a serious fire hazard. Kitchener Hood Cleaning never uses caustic chemicals in our cleaning process, as we believe that safety and efficiency are of utmost importance. We use only approved materials and tools to ensure your kitchen is cleaned properly and safely.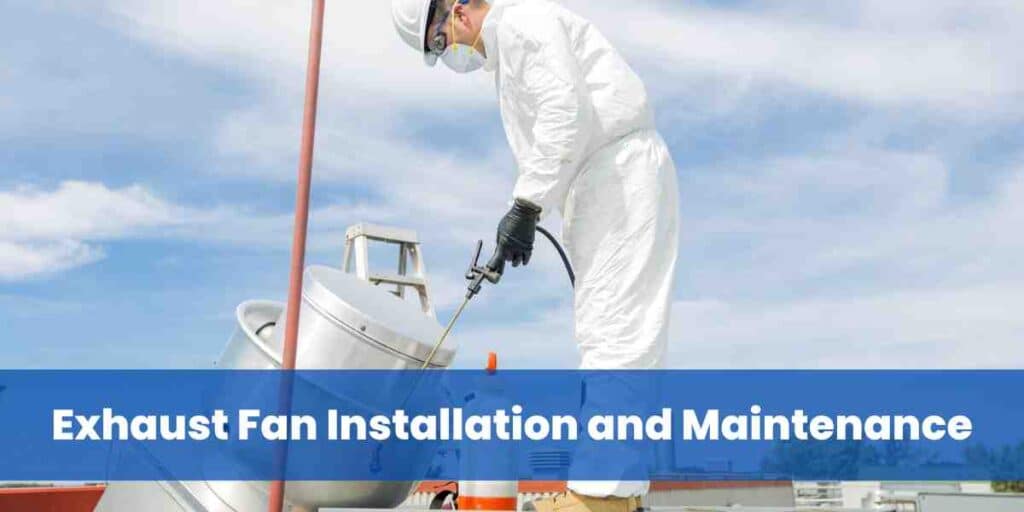 Hot Water
Pressure Washing
Hot water pressure washing is an effective way to remove grease and grime from kitchen exhaust systems. Hot water can break down stubborn build-up while the pressure washer cleans the surface quickly and efficiently.
Hot water pressure washing is also great for degreasing surfaces, killing bacteria, and removing mould. We recommend combining hot water pressure washing with our other cleaning services to ensure your kitchen is in the best possible condition.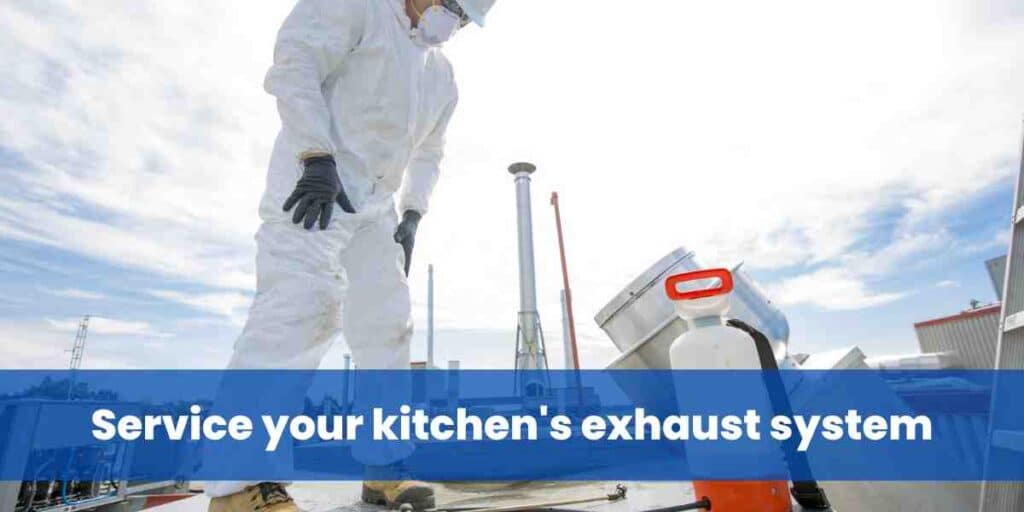 NFPA 96 is embraced by Ontario local fire safety codes and is the national standard for kitchen exhaust system installation and maintenance. It sets out requirements for proper installation and cleaning and testing of commercial kitchen exhaust systems on a regular basis.
With our expertise in NFPA 96 regulations, Kitchener Hood Cleaning guarantees that your kitchen is up to code. Our goal is to make sure your restaurant runs smoothly and efficiently by providing top-notch cleaning services that ensure you meet health and fire safety standards.
With us as a partner, you can rest assured knowing that we've got everything under control for your kitchen's exhaust system.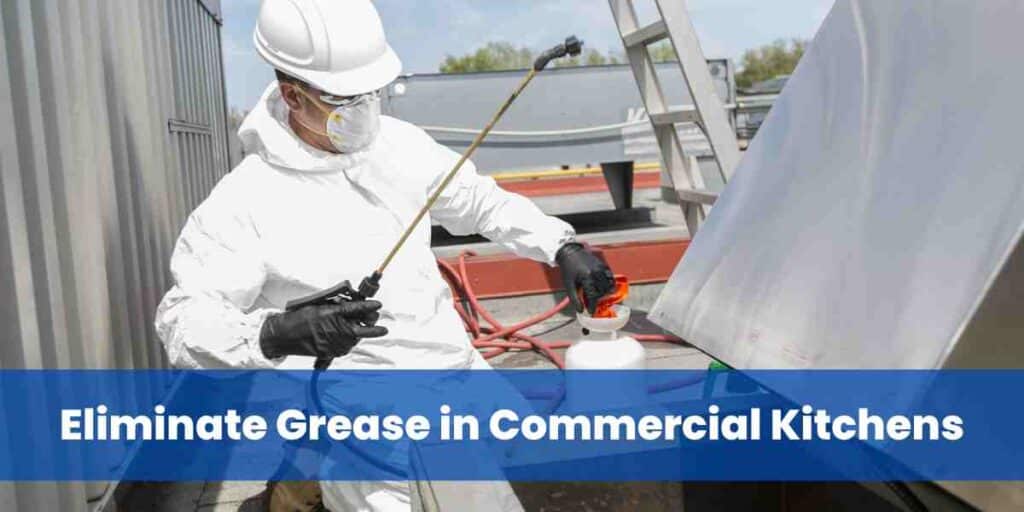 Kitchener Hood Cleaning takes care of your kitchen cleaning requirements with the following:
Vent Hood Cleaning: We use hot water pressure washing and approved cleaning chemicals to remove grease and grime from kitchen exhaust systems.
Grease Trap Cleaning: It's crucial to routinely clean out your grease trap in commercial kitchens to avoid an overflow, which would create a hazardous environment. Fortunately, our team has the knowledge and specialized tools necessary for cleaning your grease trap safely. With us on duty, you can be sure that any potential health risk will be minimized!
Duct Cleaning: To avoid mould and bacteria growth, it is essential to keep your ducts clean. We use hot water pressure washing as well as approved cleaning solutions to make sure that any build-up in your ducts is eliminated. With this approach, you can be assured that you will have a healthy ventilation system.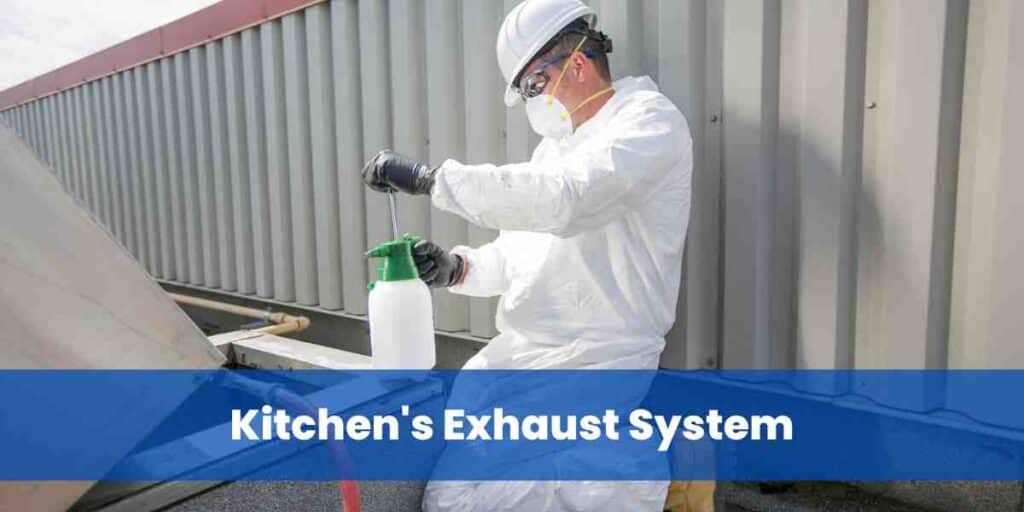 Our experienced staff is here to protect your kitchen exhaust system from hazardous risks such as fire; by inspecting and cleaning all components, we can guarantee that your ventilation will run optimally. With our top-notch service and effective techniques, you'll have one less worry in the kitchen!
Frequently Asked Questions
How much does it cost to clean a kitchen exhaust?
A kitchen exhaust cleaning project performed by a professional will range in price from $650 to $2000 depending on the length of the kitchen exhaust hood and how long its been since your last professional cleaning.
How often should kitchen vents be cleaned?
Since commercial kitchens go through a lot of cooking, it's best to clean your kitchen exhaust system at least once a year. By doing this, you can be certain that your kitchen is properly maintained and adheres to all regulations.
Do kitchen vents need to be cleaned?
Yes. You can't afford to ignore kitchen exhaust maintenance. Grease build-up and other debris can cause your ventilation system to malfunction, leading to inefficient performance and a serious fire hazard. Regular cleaning will keep your kitchen safe from such risks and guarantee it runs smoothly.
How do you clean kitchen exhaust vents?
Let a professional handle this task. You'll need to use hot water pressure washing and specialized cleaning agents to provide a deeper clean and eliminate all grease from the system.
What People Are Saying
See what our customers are saying about us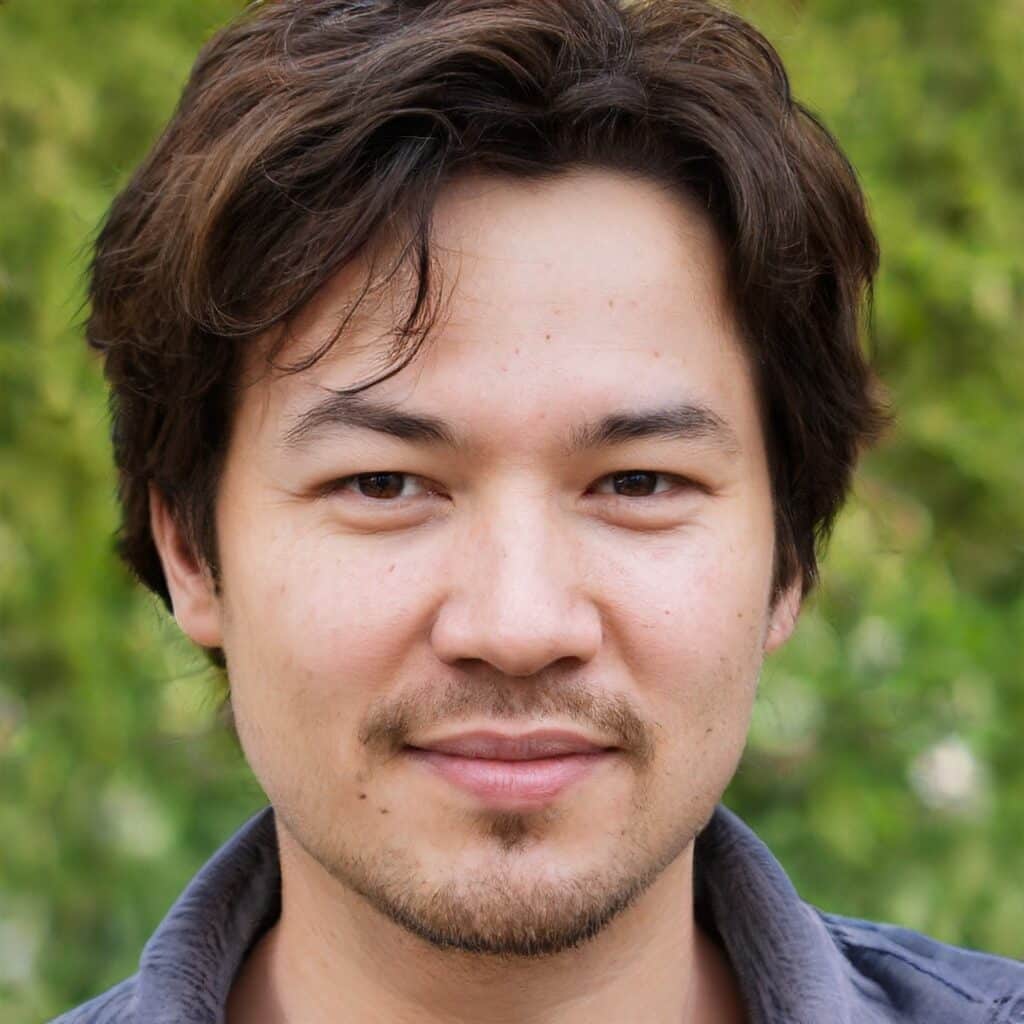 Outstanding Service, Very Happy with the finished result.
Excellent work. Thank you.
Wow these guys are fast and efficient and didn't leave the kitchen a mess. Thank you.
Monday to Saturday | 8:00 am – 8:00 pm
Kitchener Hood Cleaning
Kitchener, ON
N1L 0K7