Kitchener Hood Vent Cleaning
#1 Best Restaurant & Facilities Kitchen Exhaust Cleaning Company
We apply NFPA #96 standards for Kitchen Exhaust System Cleaning
We provide a Health & Safety Certificate as per NFPA 96 standards along with before/after pictures when completed
We will provide our WSIB and Liability Insurance information before start of work
Kitchener Hood Vent Cleaning
Most restaurants in Kitchener, Ontario, are surface-cleaned by the staff. That's part of the entire process of keeping the kitchen clean and food-safe. But what happens when all of that surface cleaning doesn't take care of deep-down dirt, grease, and grime? You have to call the professionals to do a more detailed cleaning.
Hood vent cleaning is one of the most critical services that can be done in any restaurant kitchen. Hood vents above the cooking area catch all grease and smoke while cooking food. Over time, this layer of grease and oil builds up on the fan and can become a fire hazard. Regularly cleaning your hood vents is essential to not only keeping your restaurant and its staff safe from fire but also to ward off the accumulation of grease or soot that can spark a kitchen disaster.
Cleaning Hood Vent Filters
in Kitchener
Just as it's crucial to clean the kitchen hood, it's equally important to clean the hood filters. Depending on your system, you may have metal or aluminum filters that are easily removable and can be soaked in a sink with hot soapy water and detergent. They should then be scrubbed with a brush and rinsed off before being put back into the hood vent.
More complex systems may require experts to come in and clean the hood vent filters. They will take them out of the hood, inspect and clean each one with special equipment, or replace them entirely if necessary. Filters should be cleaned approximately every six months to prevent a fire hazard and ensure that your cooking area is properly ventilated.
Vent Hood Filter Cleaning
Kitchener Hood Vent Cleaning specializes in all things filters. When we visit your commercial kitchen for an inspection, we will first inspect the hood filters and evaluate their current condition. Next, we'll use a specialized method to clean them to remove all the grease and grime – the two culprits of kitchen fires. Once they are cleaned, we'll inspect them again and treat them with a special solution to further prevent fire hazards in the future.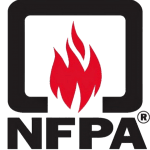 Our Fully Trained Service Technicians Follow The NFPA 96 (National Fire Protection Association) Standards for Hood & Kitchen Exhaust Cleaning.
Get Your Free Hood Cleaning Estimate Now!
We Have The World's Most Awesome Clients










Hood vents serve a distinct purpose that no other kitchen component can fulfill – they are the front line of defence in ventilating greasy and smoky cooking areas. When you call us for hood cleaning, we'll ensure that your hood vent is fully functional, free from grease and debris, and properly vented.
Our team of experienced professionals takes great pride in ensuring that we provide our customers with the highest quality service standards. We understand how integral it is to maintain a safe and clean kitchen, including properly cleaning hood vents. At your Kitchener restaurant, you can trust us to ensure every detail is taken care of so that potential fire hazards are eliminated.
Restaurant Vent Hood Cleaning Near Me
Restaurant vent hood cleaning is necessary for several reasons:
Safety: Grease and other debris can build up on vent hoods, which can be a fire hazard if not properly maintained. Regular cleaning helps to prevent the risk of fire in the kitchen.
Health: Grease and other contaminants that build up on vent hoods can harm employees and customers if inhaled or come into contact with skin. Regular cleaning helps to reduce the risk of respiratory problems and other health issues related to exposure to contaminants.
Efficiency: A dirty vent hood may not function as efficiently as a clean one, leading to higher energy costs and reduced air circulation in the kitchen. Regular cleaning helps ensure the vent hood is functioning at its best.
Image: A clean restaurant is more inviting to customers, and a clean vent hood is important. Regular cleaning helps to maintain a professional appearance and keeps customers coming back.
Vent Hood Cleaning Services
Kitchener Hood Vent Cleaning provides complete vent hood cleaning services for commercial kitchens in Kitchener and nearby locations. We cover:
– Filter cleaning, inspection, and treatment
– Hood vent cleaning and maintenance
– Grease trap cleanouts
– Fire suppression systems inspections and maintenance
With many years of experience, we are the experts in kitchen hood vent cleaning – from timely filter extraction and exhaust fans to thorough grease trap sanitization and ventilation control.
A commercial kitchen's exhaust system demands deep cleaning for safety, health, and efficiency. Over time, grease and other debris build up in the exhaust system and can lead to a potential fire hazard if not adequately addressed.
Kitchener Hood Vent Cleaning makes it easy for you by providing professional exhaust cleaning services. Our technicians are trained according to industry standards, which means we aren't sending you a crew of amateurs – we're sending you highly trained professionals.
We use the latest exhaust cleaning equipment to clean deep into your exhaust system and remove all the grease, dirt, and debris. Every cleaning job we perform comes with a detailed inspection report and recommendations to help you prevent future fire hazards.
Contact Kitchener Hood Vent Cleaning for a free estimate on all your hood vent cleaning needs!
We deliver high-quality commercial cleaning services at competitive prices. We do our job based on local and international standards and regulations. Our experienced team members are certified in commercial cleaning services such as degreasing, pressure washing, deep cleaning, post-construction cleanups, and more.
Our commercial cooking operations services include:
– Disinfecting high-touch areas such as door handles and light switches
– Stripping of floor wax and reapplying a new layer
– Carpet cleaning, upholstery, tile and grout cleaning, and window washing
– Removal of trash and recycling
– Maintaining bathrooms and kitchens
– Cleaning of vents and ducts to improve air quality by removing dust, dirt, allergens, and other contaminants.
When you hire Kitchener Hood Vent Cleaning for commercial cleaning services, you can rest assured that your business is in good hands. We guarantee quality service and excellent results!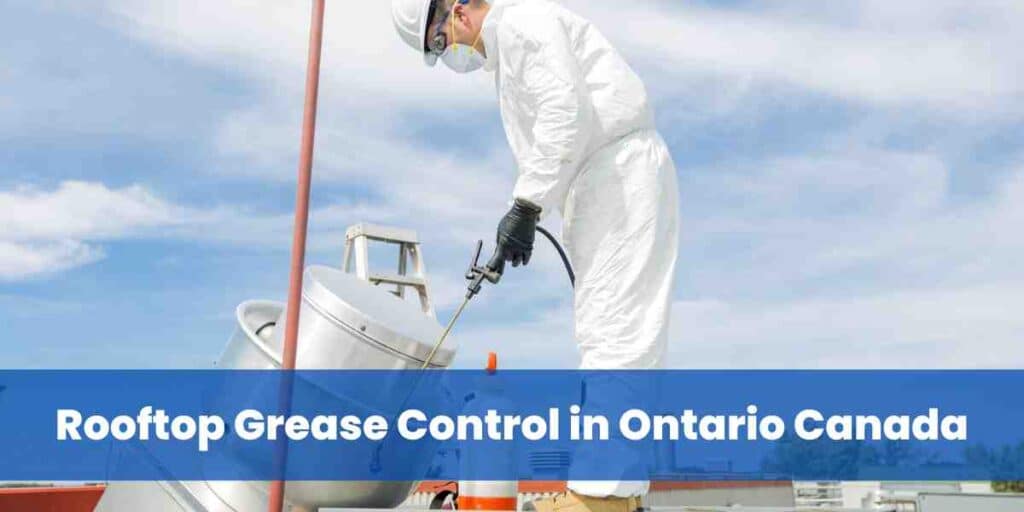 Rooftop Grease Control in Ontario Canada
Kitchener Hood Vent Cleaning provides efficient rooftop grease control services in Ontario. The Ontario Fire Code requires commercial kitchen exhaust systems to be cleaned regularly. Our professional rooftop grease control cleaning solutions can help you meet this requirement.
By installing and properly maintaining rooftop grease control systems, you effectively reduce the risk of fires and limit the spread of unhealthy fumes in your commercial kitchen. Our rooftop grease control solutions are designed with your budget and safety as foremost considerations.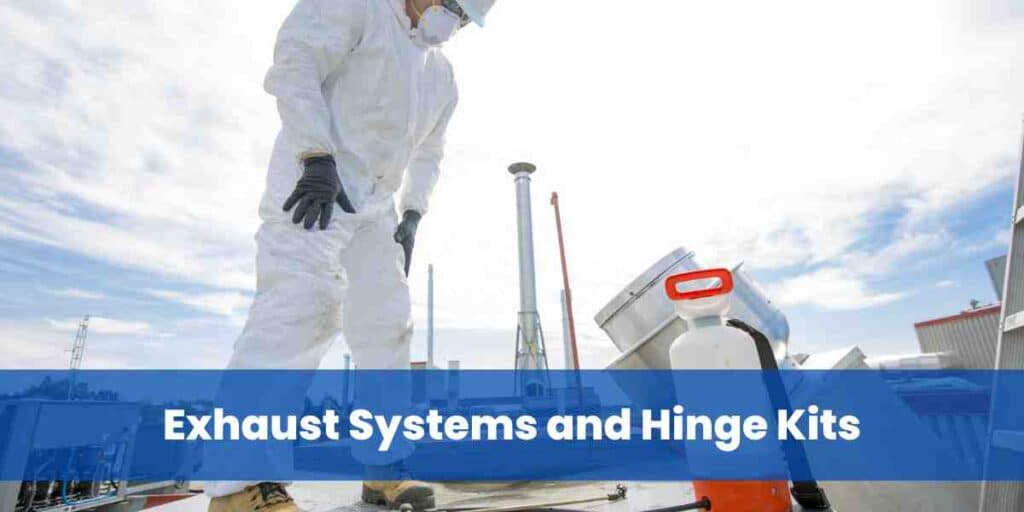 Hood Cleaning & Kitchen Exhaust Cleaning Specialists serving Ontario Canada
The ideal kitchen hood cleaning solution using pressure washing would involve the following steps:
Remove all grease and debris from the surface of the hood for fire protection purposes: This can be done by scrubbing the hood with a degreaser and a stiff bristle brush.
Set up the pressure washer: Connect the pressure washer to a water source and attach the appropriate nozzle.
Begin pressure washing: Starting at the top of the hood, use the pressure washer to blast away any remaining grease and grime. Be sure to hold the nozzle safely from the surface to avoid damaging the hood.
Rinse and dry the hood: Once the hood has been thoroughly cleaned, use the pressure washer to rinse any remaining cleaning solution. Then, dry the hood thoroughly with a clean towel or cloth.
Repeat as needed: Depending on the level of grease and grime buildup, it may be necessary to repeat the above steps several times to achieve a thoroughly clean hood.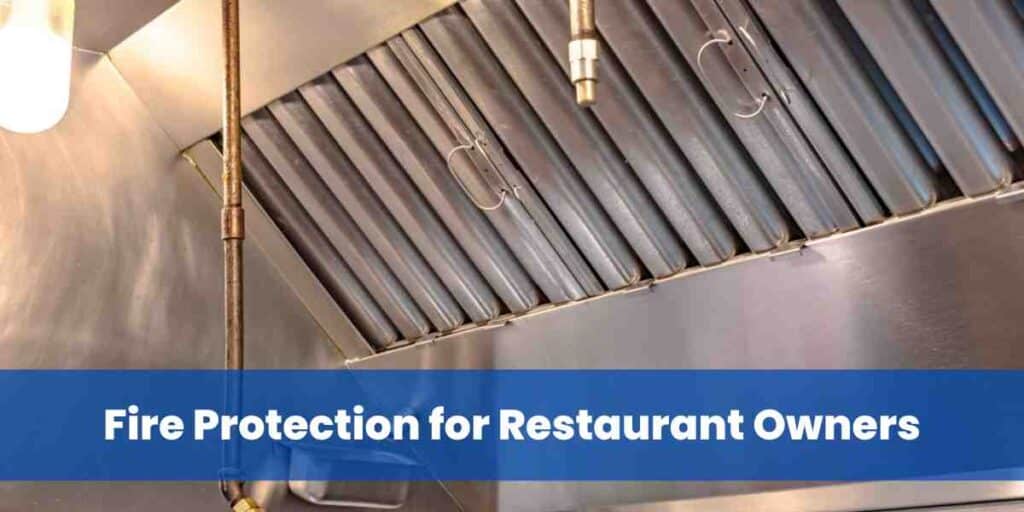 Commercial Kitchen Cleaning for Ontario Restaurants
For commercial kitchens in Ontario, safety is of the utmost importance. Kitchener Hood Vent Cleaning can help keep your restaurant safe with regular kitchen cleaning and maintenance services. We specialize in deep commercial kitchen cleaning and exhaust system inspections as per NFPA 96 regulations.
Our professional technicians are trained to clean all cooking equipment, from deep-fryers and ovens to fry baskets and charbroilers. We also provide high-powered steam cleaning services for floors, walls, ceilings, fans, grills and hood filters.
Frequently Asked Questions
How much does it cost to clean a hood system?
Once you're faced with maintaining a hood system, one of the first questions that come to mind is how much it will cost. The price of professional hood cleaning services varies depending on the size and complexity of your kitchen and ventilation systems. For instance, cleaning a large kitchen exhaust system is typically more expensive than a small one.
How often should a hood vent be cleaned?
Professional cleaning companies recommend that commercial kitchen hood systems be cleaned every three to four months.
What does a hood cleaner do?
A hood cleaner is a professional technician who cleans kitchen hoods and other ventilation systems. They use specialized equipment to remove grease, dirt, and debris from the interior of the hood, as well as any associated ductwork.
Why is it necessary to clean hood vents regularly?
Regular cleaning of the hood vents may not be on your list of priorities right now, but you can't wait for customers to complain about the smell of your kitchen. Regular cleaning of the hood vents is necessary to reduce fire risks, prevent odours from permeating your restaurant and other areas nearby, and maintain proper airflow in the kitchen for safety reasons.
What People Are Saying
See what our customers are saying about us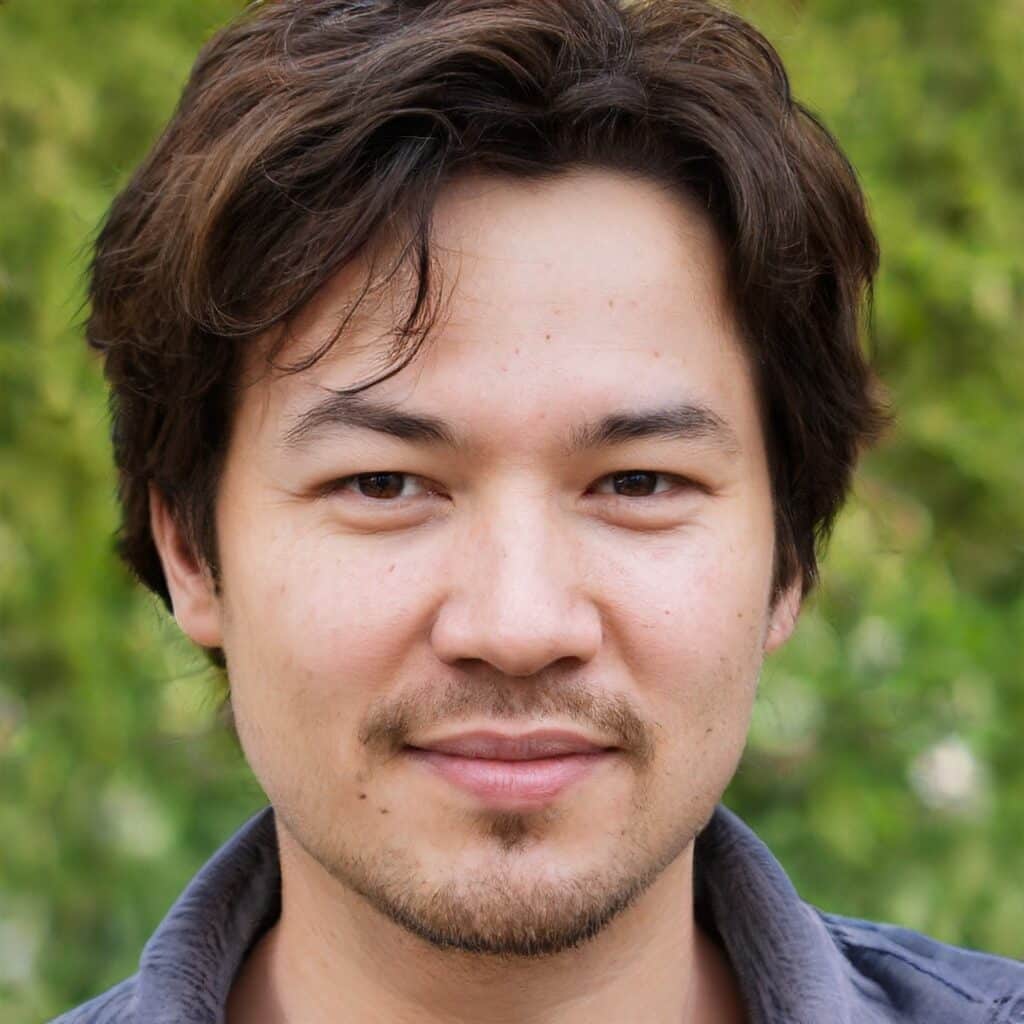 Outstanding Service, Very Happy with the finished result.
Excellent work. Thank you.
Wow these guys are fast and efficient and didn't leave the kitchen a mess. Thank you.
Monday to Saturday | 8:00 am – 8:00 pm
Kitchener Hood Cleaning
Kitchener, ON
N1L 0K7