#1 Best Restaurant & Facilities Kitchen Exhaust Cleaning Company
We apply NFPA #96 standards for Kitchen Exhaust System Cleaning
We provide a Health & Safety Certificate as per NFPA 96 standards along with before/after pictures when completed
We will provide our WSIB and Liability Insurance information before start of work
Every restaurant owner in Kitchener desires the best performance of their kitchen exhaust system. With a regularly cleaned and maintained kitchen hood, your kitchen remains safe and hygienic for the staff and patrons.
And there's more to a clean hood than just keeping up with the NFPA 96 guidelines. It's about maintaining hygiene and improving the overall efficiency of your kitchen exhaust system.
For this reason, getting professional Kitchener hood cleaning services is a must for your kitchen's exhaust system. Here at Kitchener Hood Cleaning, we provide expert hood cleaning and maintenance services that maximize your kitchen's performance.
Hood Cleaning Service
in Kitchener
Professional hood cleaning services include the cleaning of the following parts of a commercial kitchen exhaust system:
Hood: This is the visible part of the exhaust system above the cooking equipment. It is typically made of metal and is designed to capture smoke, grease, and odours.

Ductwork: This system of metal pipes carries the smoke, grease, and odours from the hood to the outside of the building.

Exhaust fan: This large fan is located on the roof and is used to vent the smoke, grease, and odours from the building.

Filters: These are metal screens located in the hood and are used to catch any grease or debris generated during the cooking process.
As part of a comprehensive hood and kitchen exhaust cleaning service, professionals should thoroughly inspect the exhaust system to guarantee it is operational and that all components perform optimally. They must check for potential fire hazards, i.e., clogged filters or damaged ductwork.
Kitchener Hood Vent Cleaning
As an operator or manager of a commercial kitchen, you can clean the hood vents yourself or hire a professional hood cleaning company in Kitchener, Ontario. The latter is the more sensible option, as it minimizes the risk of fire and extends the lifespan of your kitchen exhaust system.
The advantage of hiring Kitchener Hood Cleaning is we clean exhaust systems for a living. We are well-versed in the NFPA 96 guidelines and can guarantee a deep cleaning that meets industry standards and the demands of insurance providers.We only use industrial equipment to provide our clientele with expert hood vent cleaning services.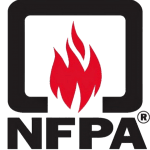 Our Fully Trained Service Technicians Follow The NFPA 96 (National Fire Protection Association) Standards for Hood & Kitchen Exhaust Cleaning.
Get Your Free Hood Cleaning Estimate Now!
We Have The World's Most Awesome Clients










Kitchener Kitchen Exhaust Cleaning
The way to a successful kitchen exhaust cleaning job requires the following:
The hood and all components should be inspected before cleaning.

All grease, dirt, and debris must be removed from the kitchen exhaust system.

The entire exhaust system ought to be cleaned thoroughly to prevent fire hazards.

Any necessary repairs or replacements should be completed promptly.

A thorough post-cleaning inspection must be completed.
Contact us at Kitchener Hood Cleaning for more information about our services or help with your Kitchener ON kitchen exhaust cleaning.
Give us a call today and leave the rest to us! We guarantee quality results that will exceed your expectations.
Kitchener Kitchen Exhaust Hood Filters
Kitchen Exhaust Hood filters installed on a kitchen exhaust act as the first defence against fire hazards. Over time, however, they get clogged with grease from cooking and become a breeding ground for mould and bacteria.
If you need someone to figure out if your kitchen exhaust needs filter replacement, don't hesitate to call Kitchener Hood Cleaning for assistance. We're glad to be of service to you and your Kitchener commercial kitchen – be it filter cleaning or replacement.
Kitchener Rooftop Grease Containment
Every food service establishment in Kitchener, ON, should embrace rooftop grease containment as an integral part of their annual exhaust system maintenance plan. This is because rooftop grease containment traps fat, oil and grease before they reach the roof and cause damage.
Kitchener Hood Cleaning is pleased to offer proficient rooftop grease containment services that exceed your expectations! We guarantee that your kitchen exhaust system will be free of contaminants after our cleaning service.
NFPA 96 for Kitchener Restaurants & Facilities
NFPA 96 is pertinent to all restaurants, cafeterias, fast food establishments, catering services and other similar eateries that make use of combustible gas or open-flame cooking equipment. It covers the venting of grease-laden vapours, the control of ignition sources, and the protection of cooking equipment and exhaust systems from fire.
The standard outlines the methods for selecting and installing fire suppression systems, as well as other fire safety apparatus. Plus, it provides thorough guidance in educating personnel on vital practices such as preventing fires and proper response procedures.
Kitchener Ontario Exhaust Fan Hinges Installation
No matter the layout, size, and type of your commercial kitchen, Kitchener Hood Cleaning is here to assist you with exhaust fan hinge installation and repairs. Every member of our team knows the National Fire Protection Association (NFPA) code for hood systems and has been trained to work with all kinds of fan hinges.
We guarantee that our exhaust fan hinge installation services are carried out with safety in mind, taking into account the relevant regulations in Kitchener, ON.
Kitchener Restaurant
Cleaning Services
There's traditional restaurant cleaning and there's deep restaurant cleaning – the latter is what we specialize in. We provide a comprehensive range of kitchen deep cleaning services that includes hood cleaning, kitchen exhaust fan installation and repair, rooftop grease containment, and much more.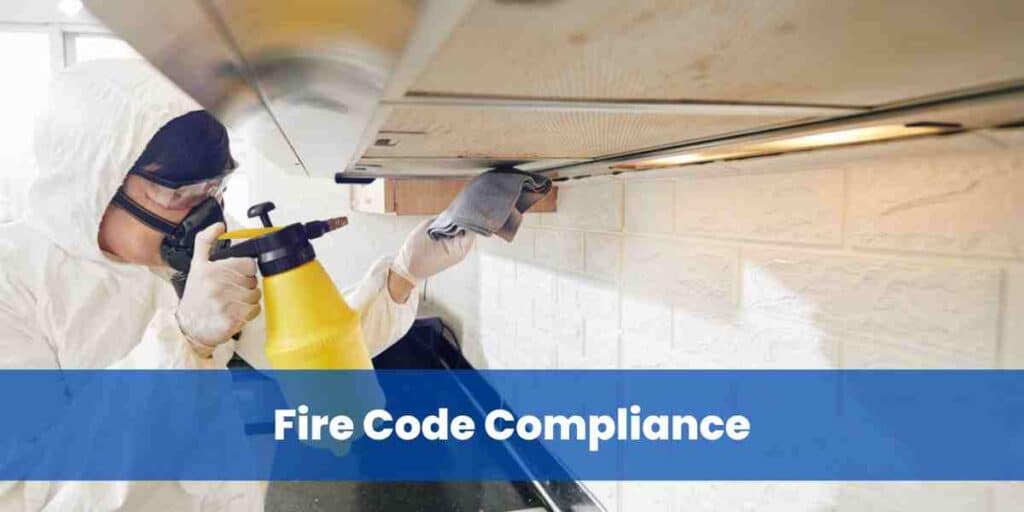 Kitchener Pressure Washing Services
At Kitchener pressure washing full-service is second to none. Whether you need outdoor surfaces cleaned or a graffiti removed, we have the right tools and experienced cleaners to get the job done efficiently and with care.
We handle all surfaces, including, but not limited to, brick, concrete, stucco and wood.
So if you're based in Kitchener ON, don't hesitate to call us for top-notch pressure washing service! We guarantee quality results with almost zero disruption to your daily operations.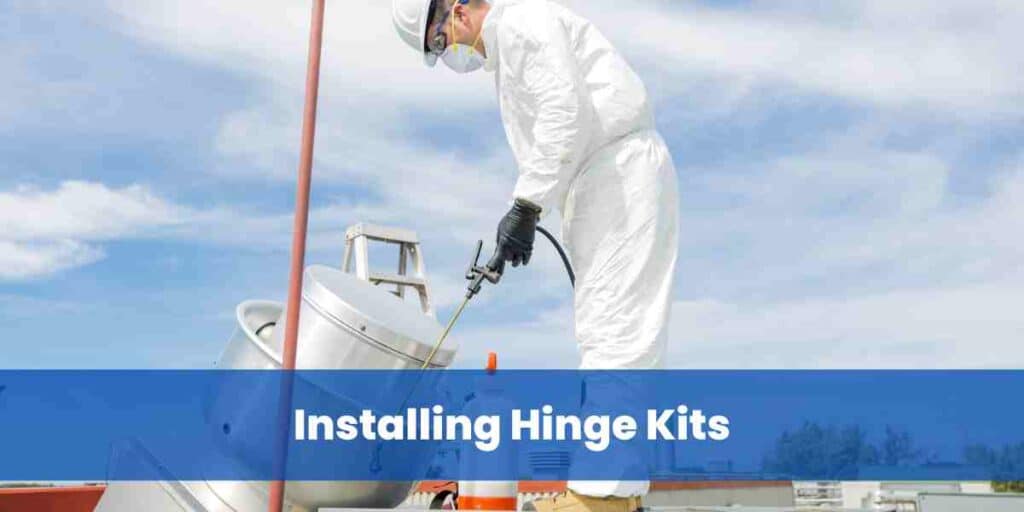 Kitchener Restaurant Equipment Cleaning
Kitchener Hood Cleaning also offers professional kitchen equipment cleaning services. We clean and repair all kinds of kitchen equipment, from ovens, freezers and stoves to fryers and steamers. Our technicians have the experience needed to ensure all surfaces are properly cleaned, disinfected and sanitized before they're returned to service.
The main reason why you should consider working with us for your equipment cleaning needs is that we stick to safe and efficient cleaning methods and use only industry-grade products. And of course, we're always up for the environment's sake.
So give us a chance and let us show you why Kitchener Hood Cleaning is the industry leader in restaurant equipment cleaning and maintenance!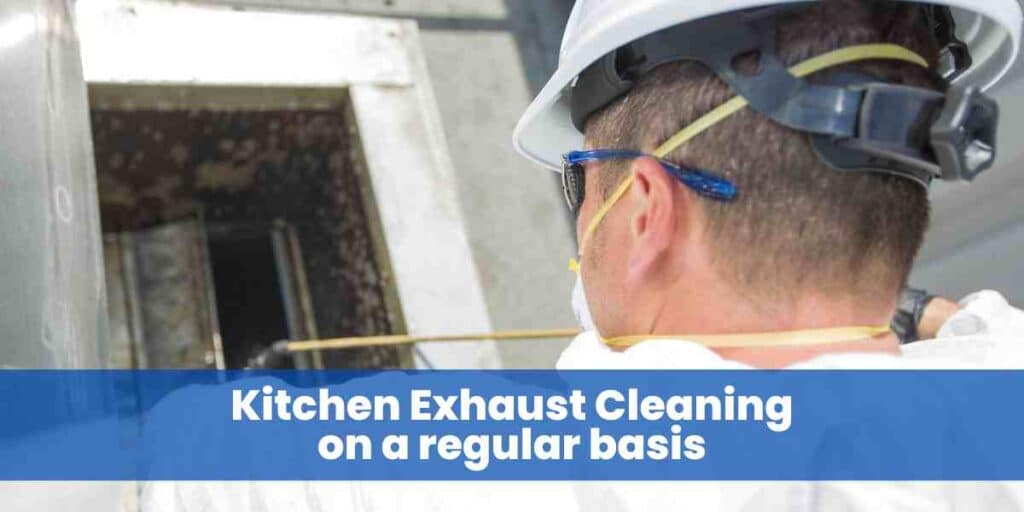 Kitchener Food Truck Hood Cleaning
Not all cleaning companies in Kitchener, ON, cater to the needs of food truck owners. But we do! Our team specializes in hood cleaning for mobile restaurants and can help keep your food truck compliant with NFPA 96.
We acknowledge there are certain nuances when it comes to these operations and so, we take the time to understand your needs before delivering our services. And that means a safe and compliant food truck with no risk of fire.
On top of all this, we provide cleaning services for the entire food truck, including exhaust fan installation and repair, rooftop grease containment, and much more. So don't wait – contact us and let our experienced technicians tackle all your food truck hood cleaning needs!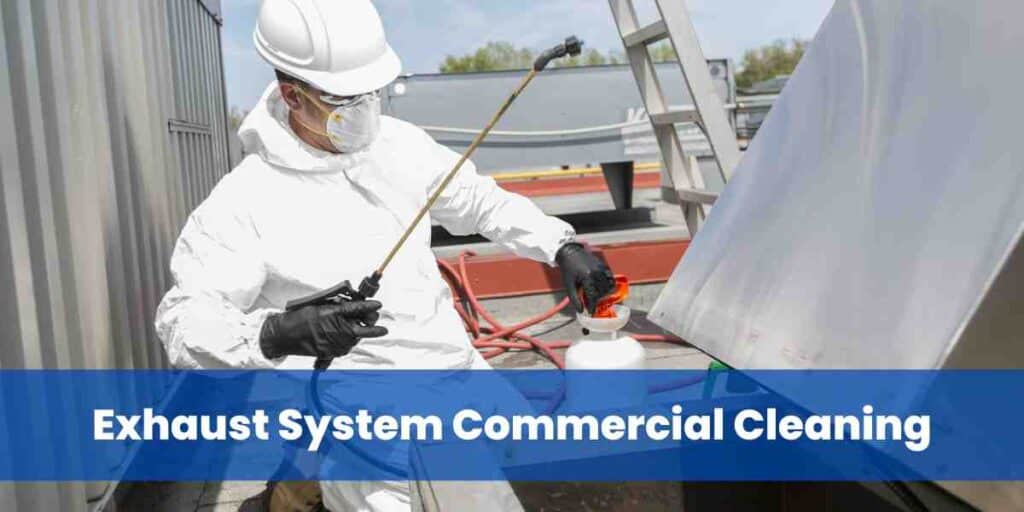 Exhaust System Commercial Cleaning
A restaurant's exhaust system is a critical component of its fire safety apparatus. In Kitchener, ON, all restaurants must comply with NFPA 96 in terms of the type and size of the exhaust fan they use.
At Kitchener Hood Cleaning, we recognize this code inside out and can help you select and install the right exhaust system for your restaurant or food truck.
Our team is also experienced in the repair and maintenance of existing exhaust systems. We use high quality parts and provide certified service that meets all fire safety standards every time.
First, the exhaust system is scraped clean, but this step isn't always necessary if the grease exhaust system has been well maintained with caustic chemicals and hot water. Finally, the system is pressure-washed to get rid of any remaining debris and collect the dissolved grease and water. The National Fire Protection Association has clear guidelines for keeping commercial kitchen exhaust systems in good shape (NFPA). How often the hood plenum needs to be cleaned depends on what kind of food is being cooked and how much grease-filled air is being sucked into the kitchen. One church might only need maintenance 10 times a year because they only use the system for special events, but a church that has a fish fry every Friday night would need maintenance more often. Cleanings usually happen monthly, every other month, quarterly, every six months, or once a year.
Chemicals that are acidic could be used to get rid of the grease. Then, the residue can be washed away with hot water. Most chemicals are put on with garden sprayers, chemical foamers, or pressure washers with injection at the end.
After putting the chemicals on the grease and letting them sit for a while, hot water is used to wash them away. In severe cases, when there is too much grease buildup for a chemical application and a rinse, scrapers may need to be used to remove too much buildup from dirty surfaces before chemicals are used.
Hot Water Pressure-Washing
People can use machines that can both boil water and use it at pressures of up to 2,000 psi (14,000 kPa). Heavy-duty tarps are hooked to the hoods, and then the tarps are angled into plastic trash cans to collect the rainwater. When a can is full, it is taken out one at a time. So that local drains don't get clogged up, grease shouldn't just be dumped in. Instead, it should be thrown away in the right way. When horizontal ducts aren't cleaned well enough, grease can build up in places that are hard to reach. When steam cleaners push grease further into the ductwork, it could build up to a dangerous level between the hood and the fan on the roof. Businesses that use hot water methods should use a caustic chemical degreaser to break up the grease before flushing the system with hot water and the degreaser. This will get rid of the buildup in places that are hard to reach.
Cleaners usually polish hoods to make cleaning and maintaining them easier. The cleaning company will put a certification label on the hood of each cleaned kitchen exhaust system so that the authority in charge, insurance adjusters, and health inspectors can check that the system meets all local, county, and state fire rules. A solution of vinegar and warm water can be used to get rid of white residue left over from cleaning grease in an industrial kitchen.
Standard 96 of the National Fire Protection Association says that to clean a kitchen's exhaust system, oil and other pollutants must be taken out. For commercial kitchens to stay fire-safe, the kitchen exhaust system needs to be cleaned regularly. Professional cleaners who know how to clean kitchen exhaust systems use high-pressure water or chemicals to get rid of grease and other pollutants. Many places need clean kitchen exhaust systems to meet NFPA 96, which is the Standard for Ventilation Control and Fire Protection in Commercial Kitchens from the National Fire Protection Association. Cleaning kitchen exhaust hoods is a specialised job that should only be done by people who have been trained and certified to do so.
Associations have been set up to teach people who clean kitchen exhaust systems about NFPA 96 and the best ways to do their jobs. Here are just a few:
The Power Washers of North America is the group that speaks for hood and duct cleaners in North America. The International Kitchen Exhaust Cleaners Association is the group that speaks for hood and duct cleaners everywhere else.
Frequently Asked Questions
How much does it cost to clean the kitchen hood?
Professional kitchen hood cleaning is a necessary expense. That being said, the cost of cleaning one depends on a bevy of factors, including the size of the hood, the type of grease filters and the complexity of the job.
Typically, restaurant owners pay anywhere between $650 and $2000 for a single kitchen hood cleaning.
How often should a hood vent be cleaned?
Cleaning a hood vent ought to be performed at least once every six months. But this figure will change based on the size of the hood, usage patterns and NFPA guidelines.
Which area of the hood should be cleaned first?
The area of the hood that should be cleaned first is the fan and its components. This includes both sides of the fan blades, any visible grease buildup on the fan housing itself, and the access panel. The reason for this is that the fan helps push out the grease from the rest of the hood.
What is the standard for maintaining commercial kitchen hoods?
The standard for maintaining commercial kitchen hoods is NFPA 96. It covers all aspects of kitchen fire safety, including regular inspection and cleaning of the equipment. According to NFPA 96, a hood should be inspected at least every three months and serviced as required by local authorities or building codes.
Any visible grease buildup should be cleaned with a degreasing agent. The hood should be deep cleaned at least twice a year to ensure that it is functioning properly and safely.
What People Are Saying
See what our customers are saying about us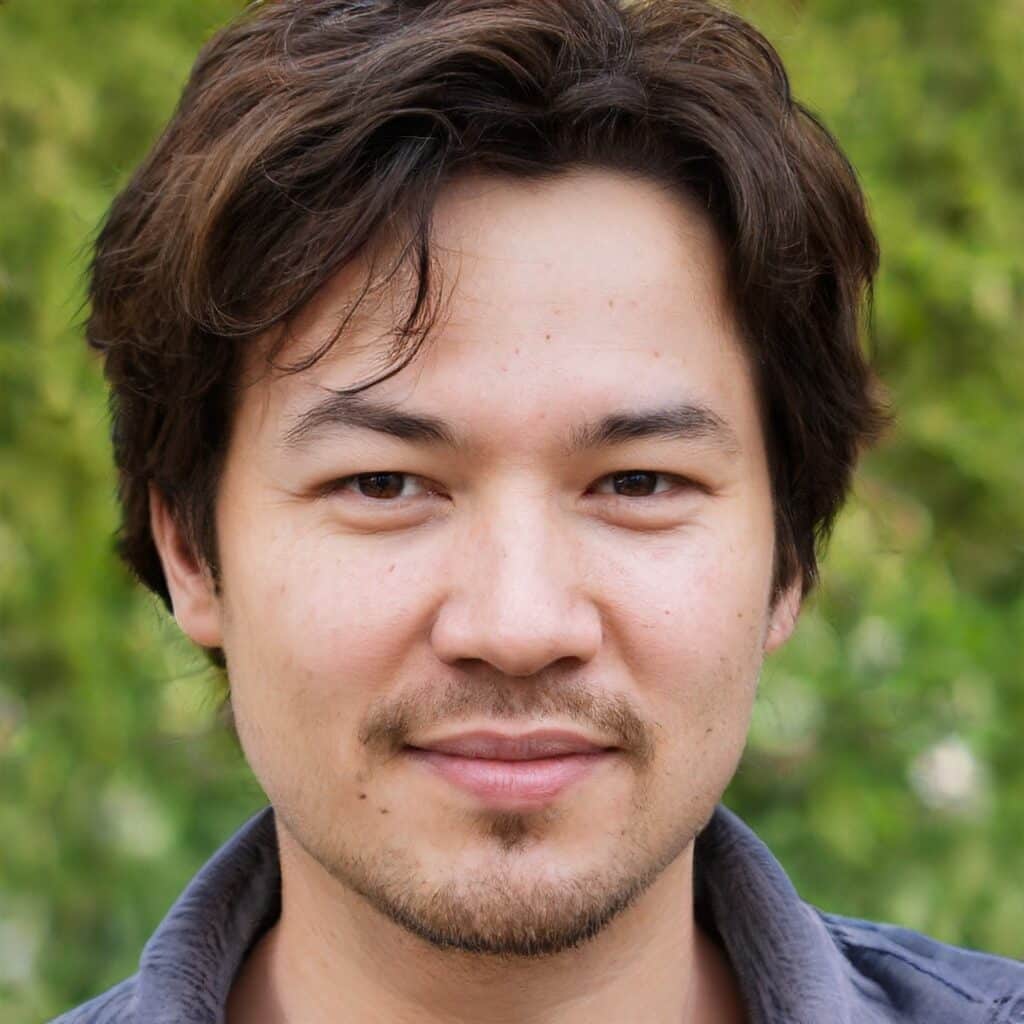 Outstanding Service, Very Happy with the finished result.
Excellent work. Thank you.
Wow these guys are fast and efficient and didn't leave the kitchen a mess. Thank you.
Monday to Saturday | 8:00 am – 8:00 pm
Kitchener Hood Cleaning
Kitchener, ON
N1L 0K7